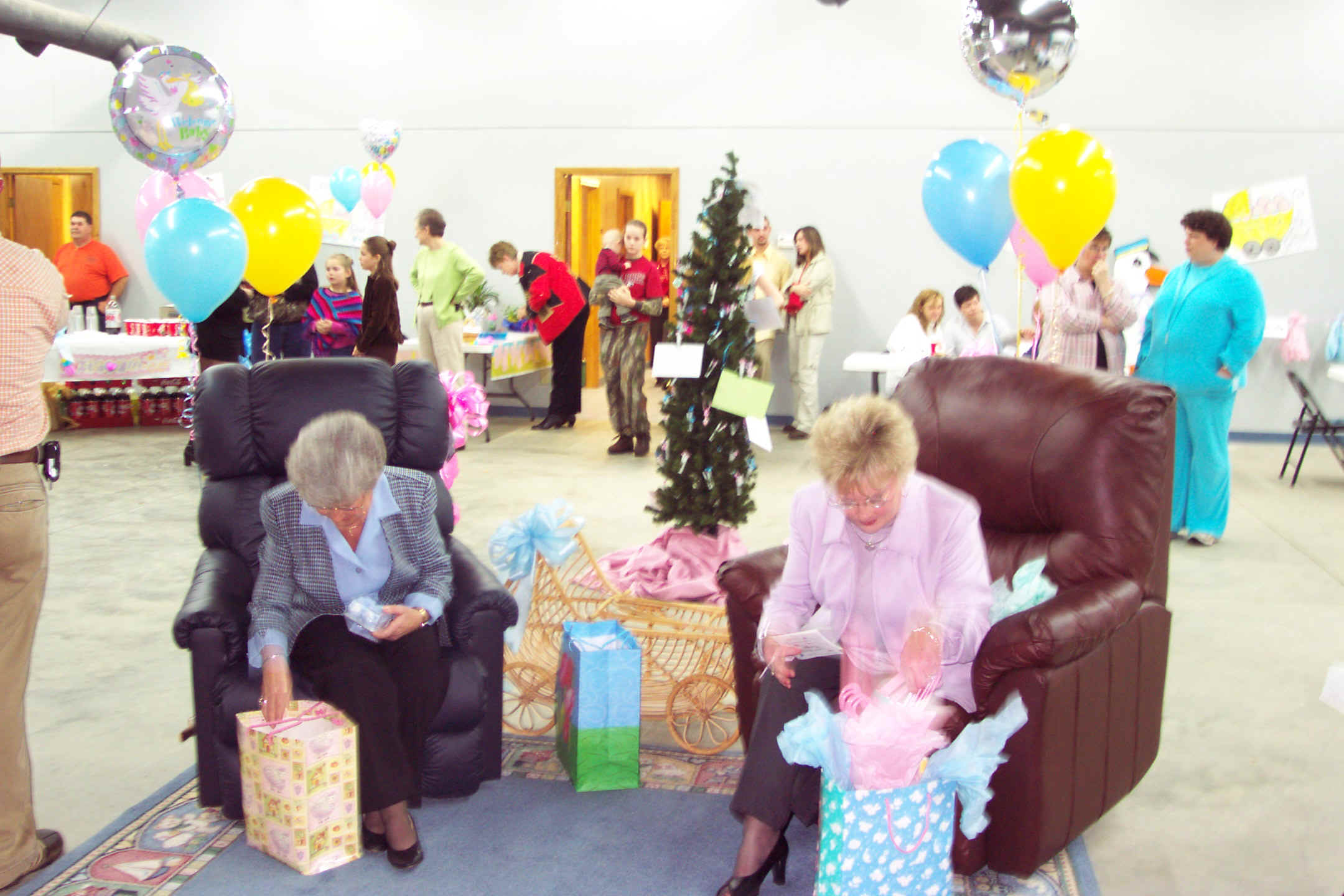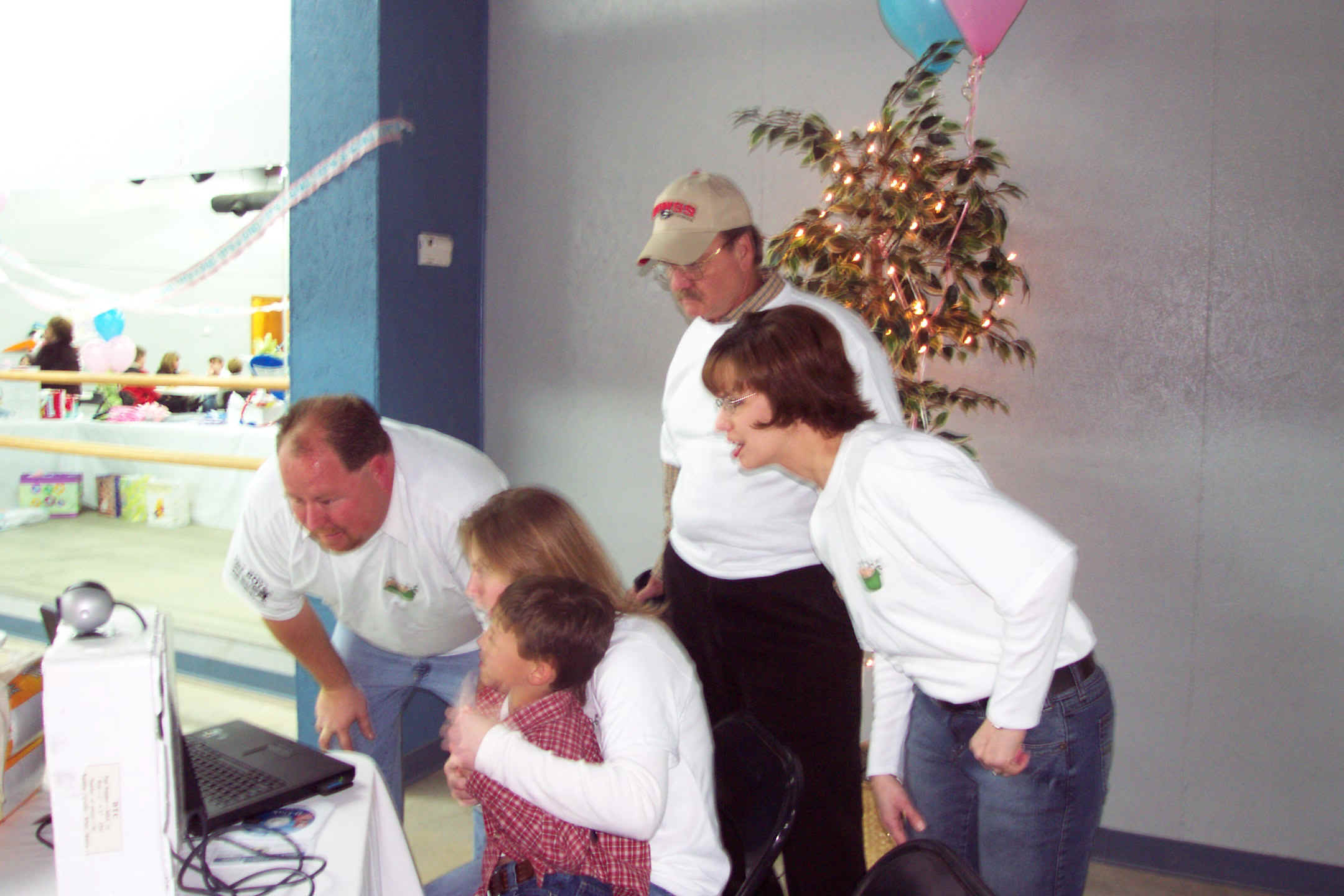 Grandmas Barbara & Wanda open gifts! "Wave at Kaydee!"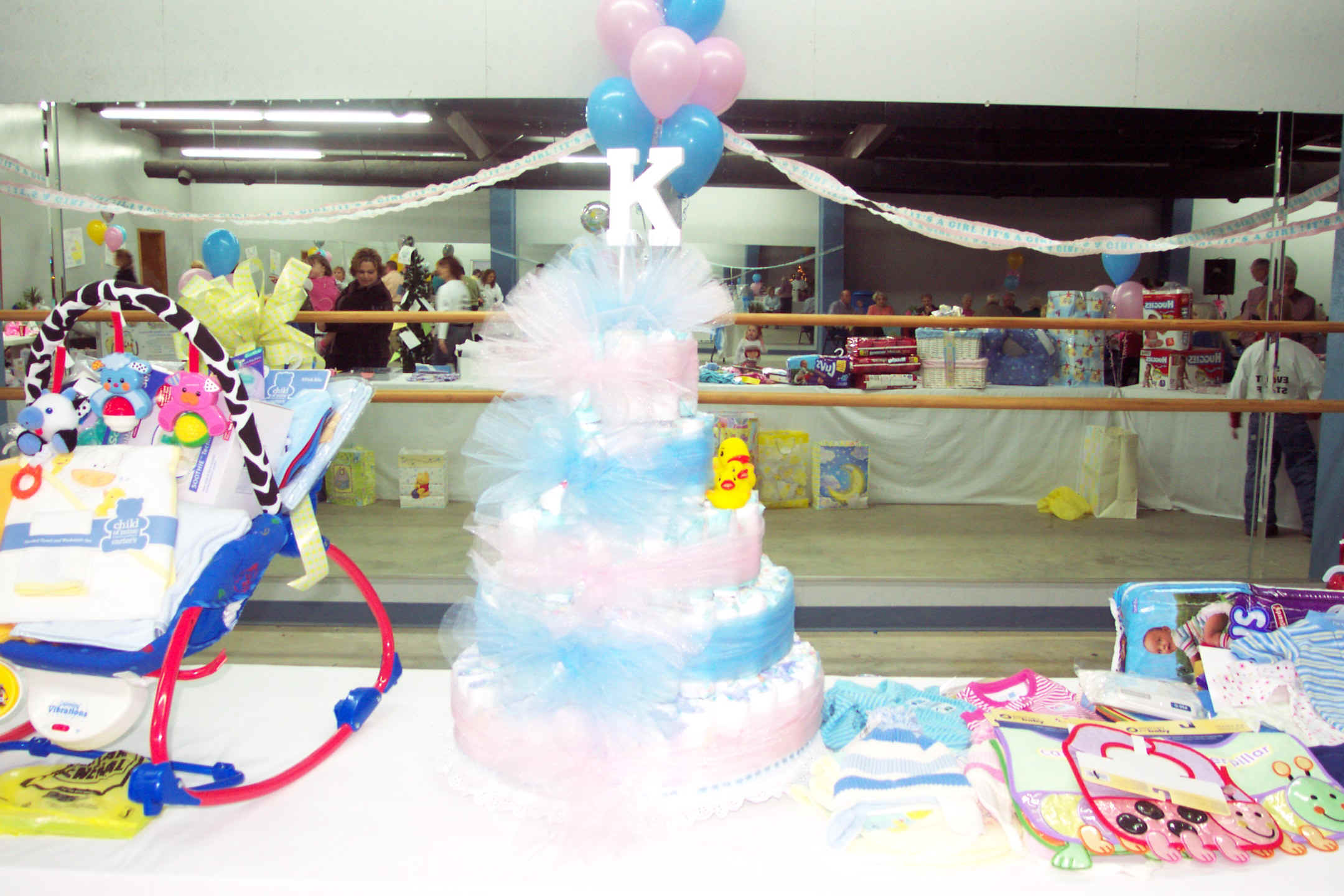 Diaper Cake compliments of Marcia Pennone!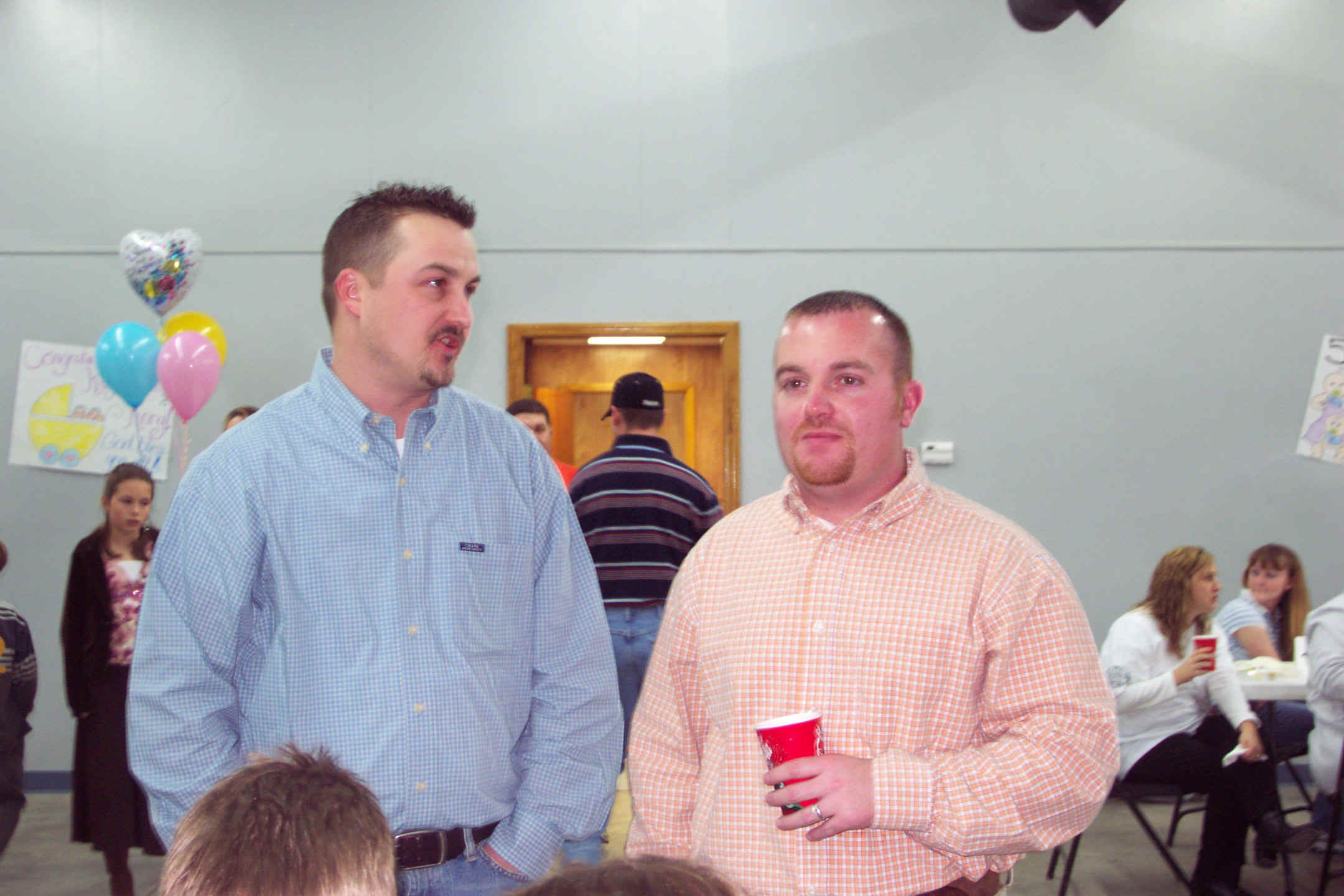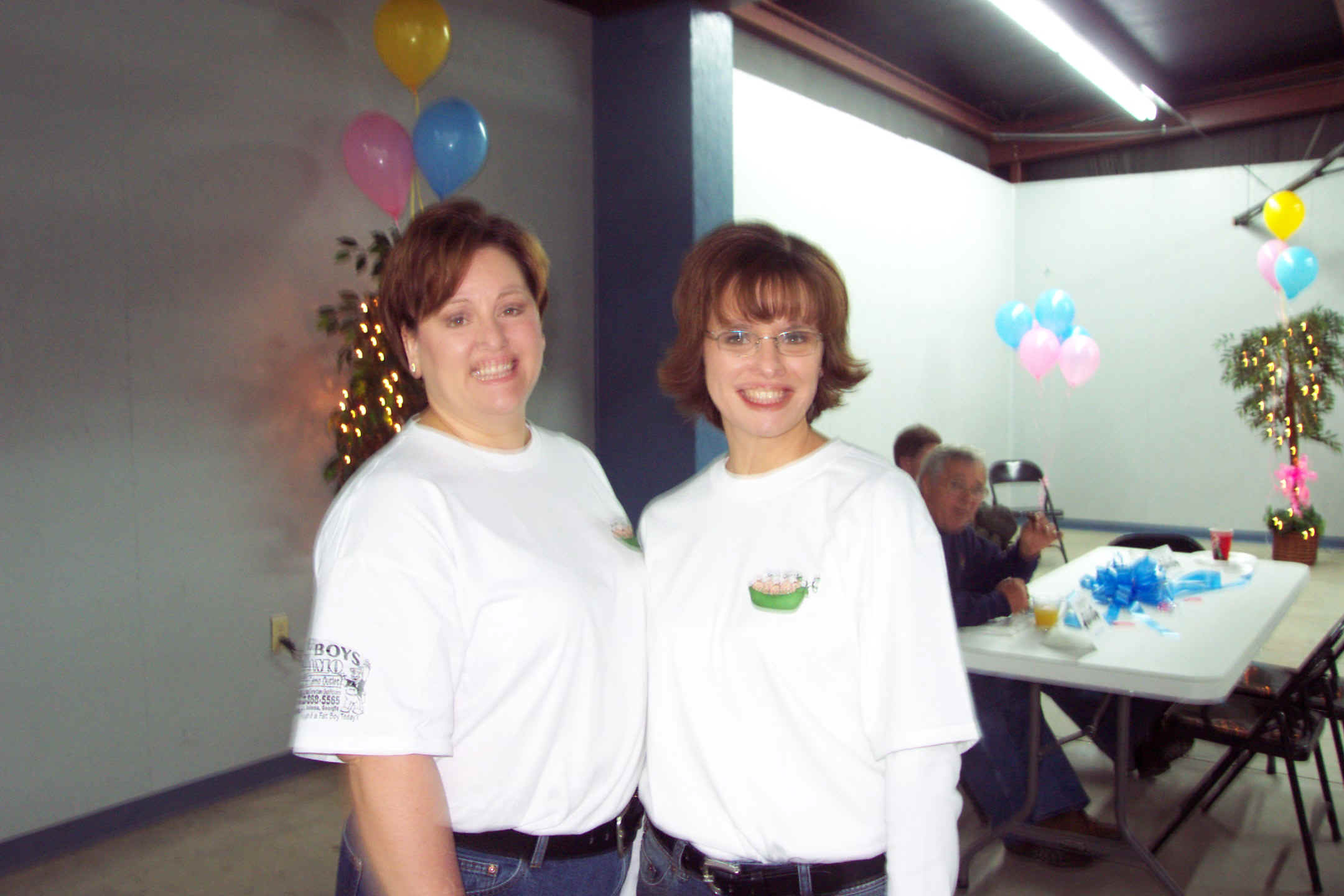 Bo and Kory Kaydee's Sisters Teresa & Barbie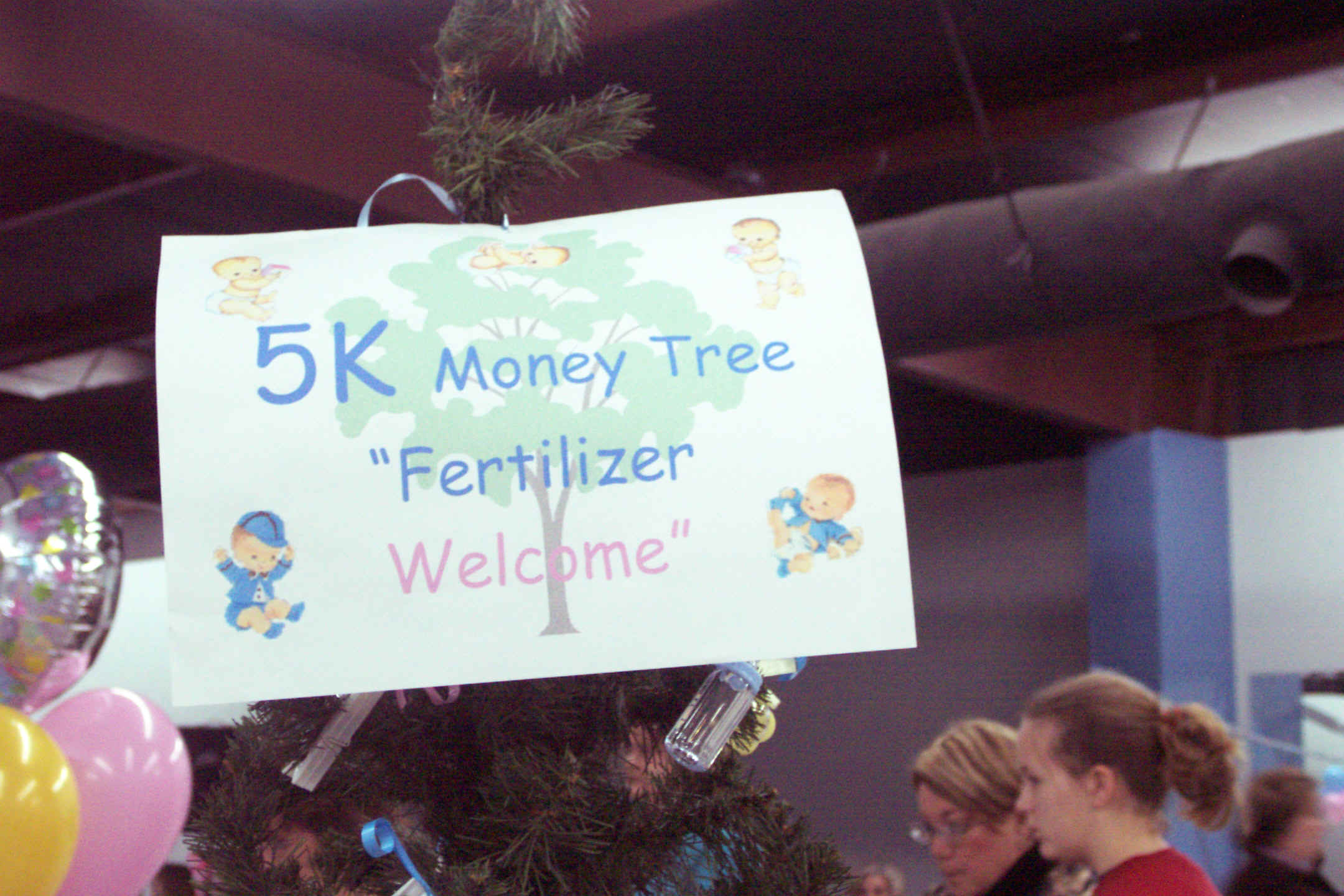 Money trees need constant fertilizer!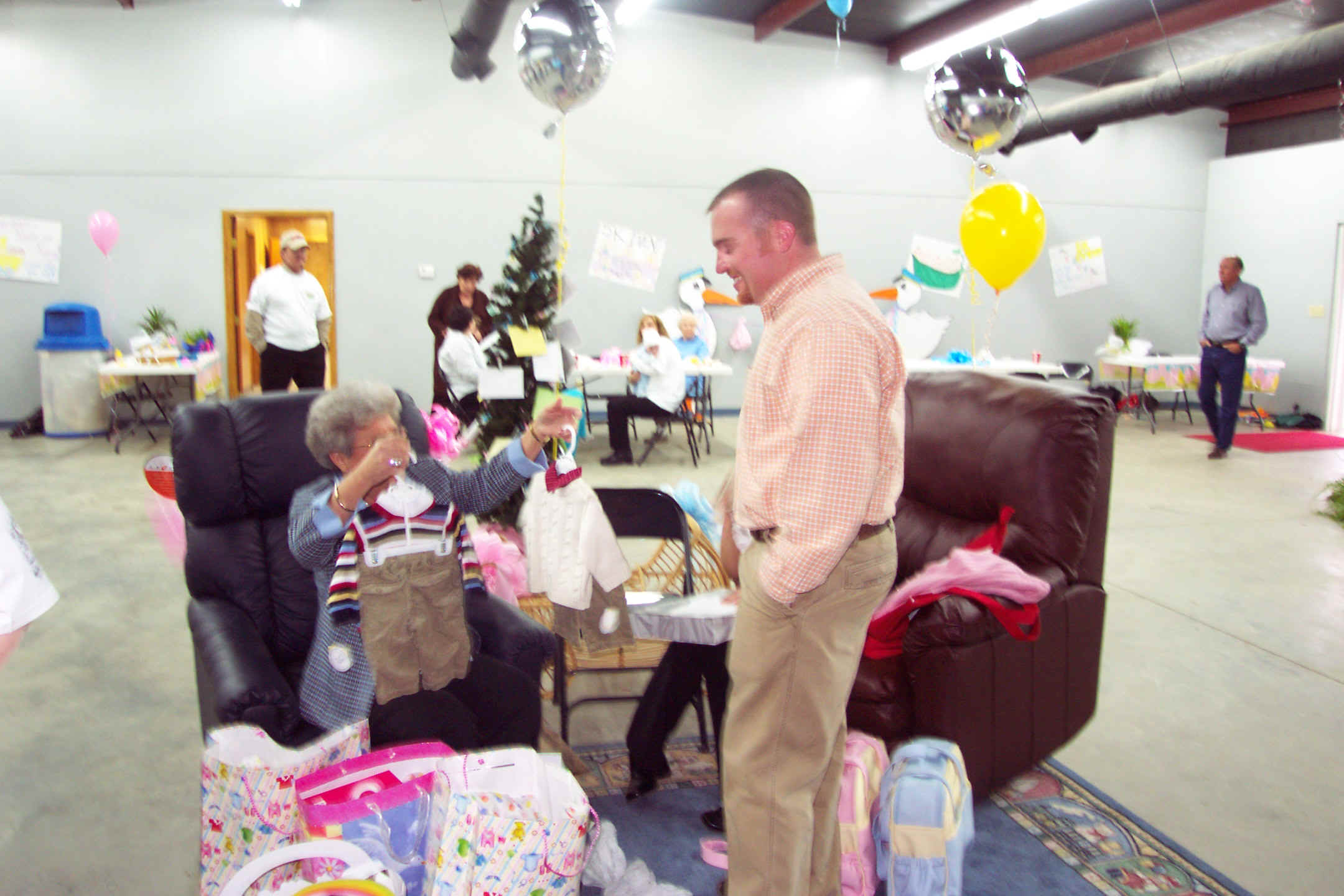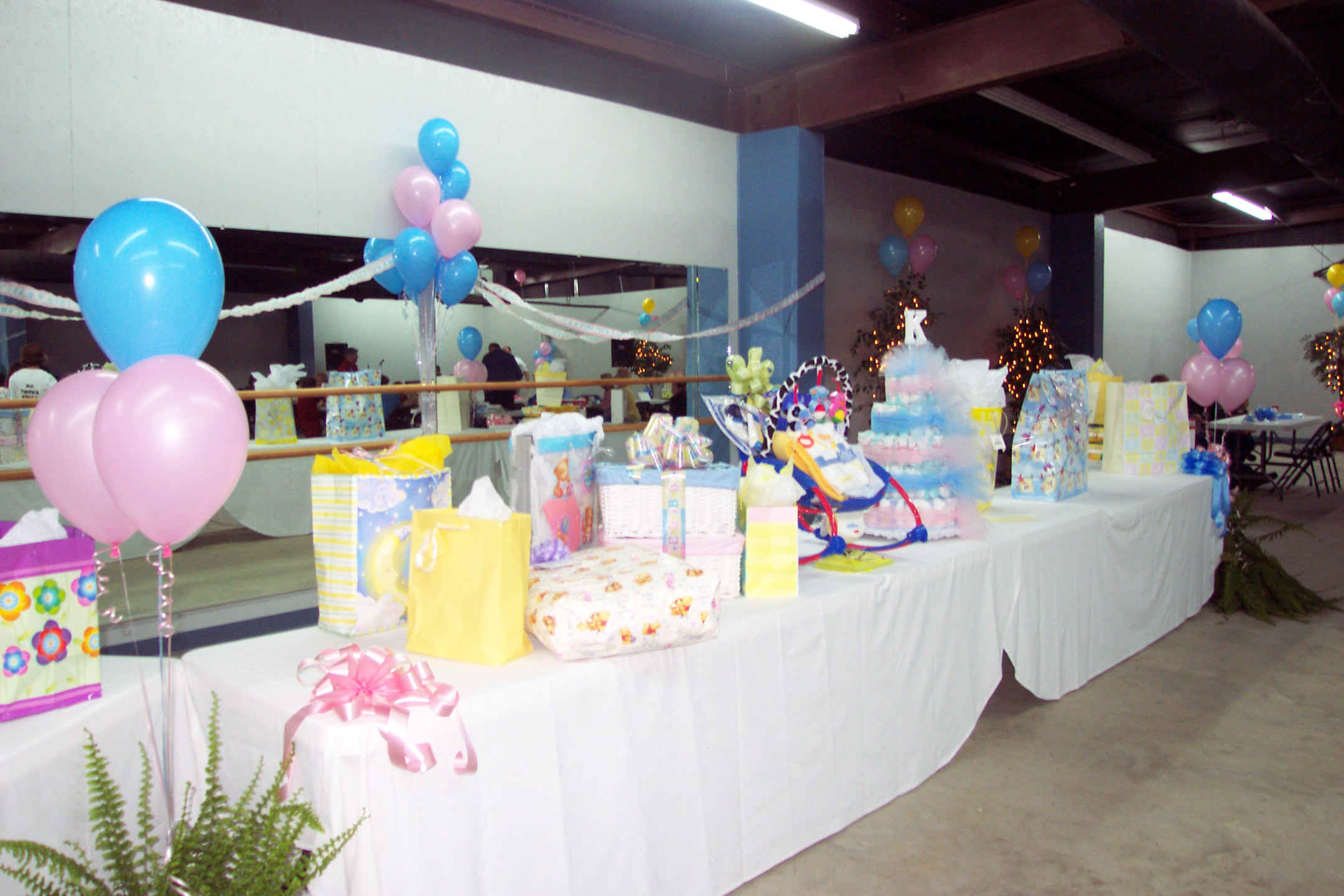 "Look, Kory! How sweet!" Showers of blessings!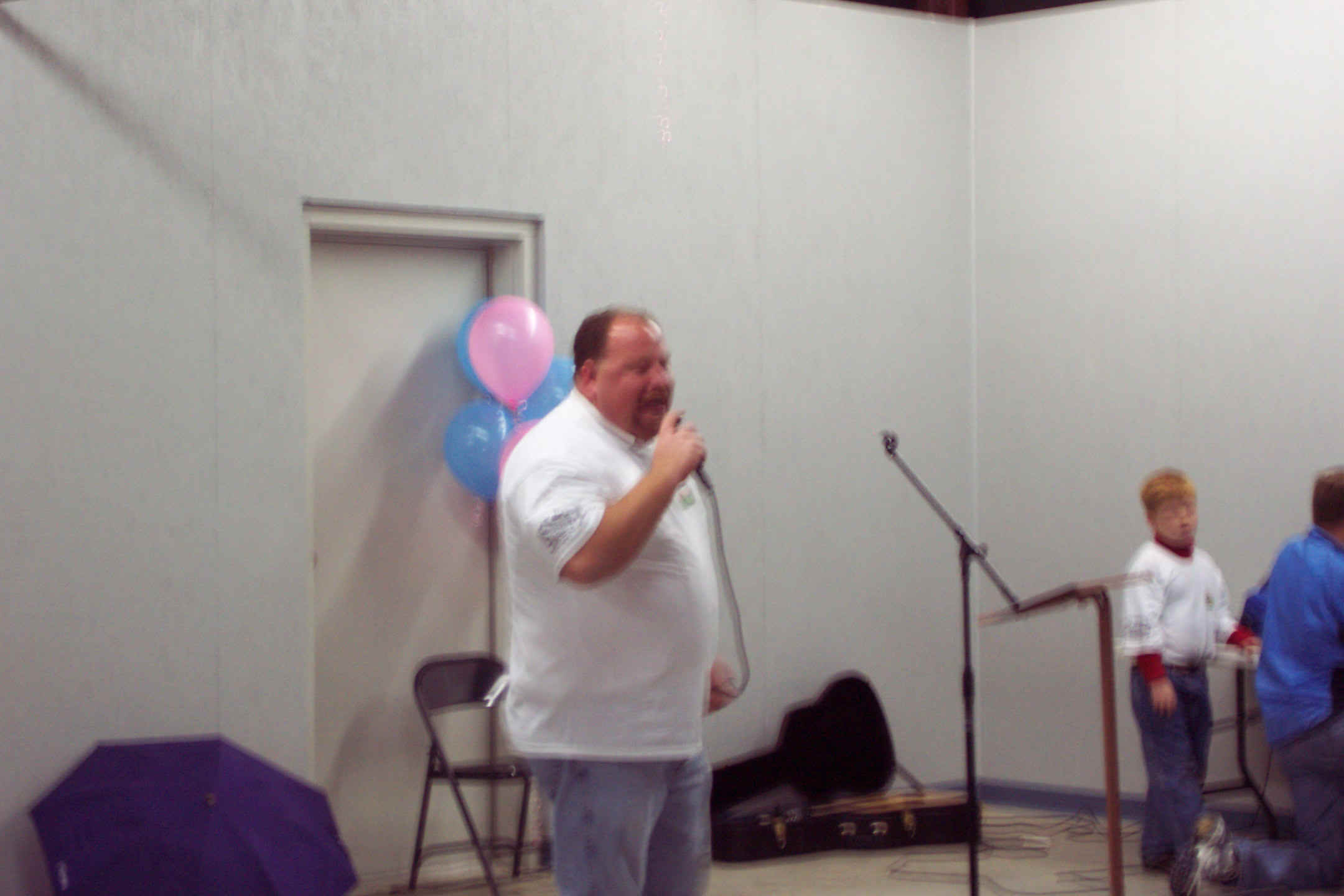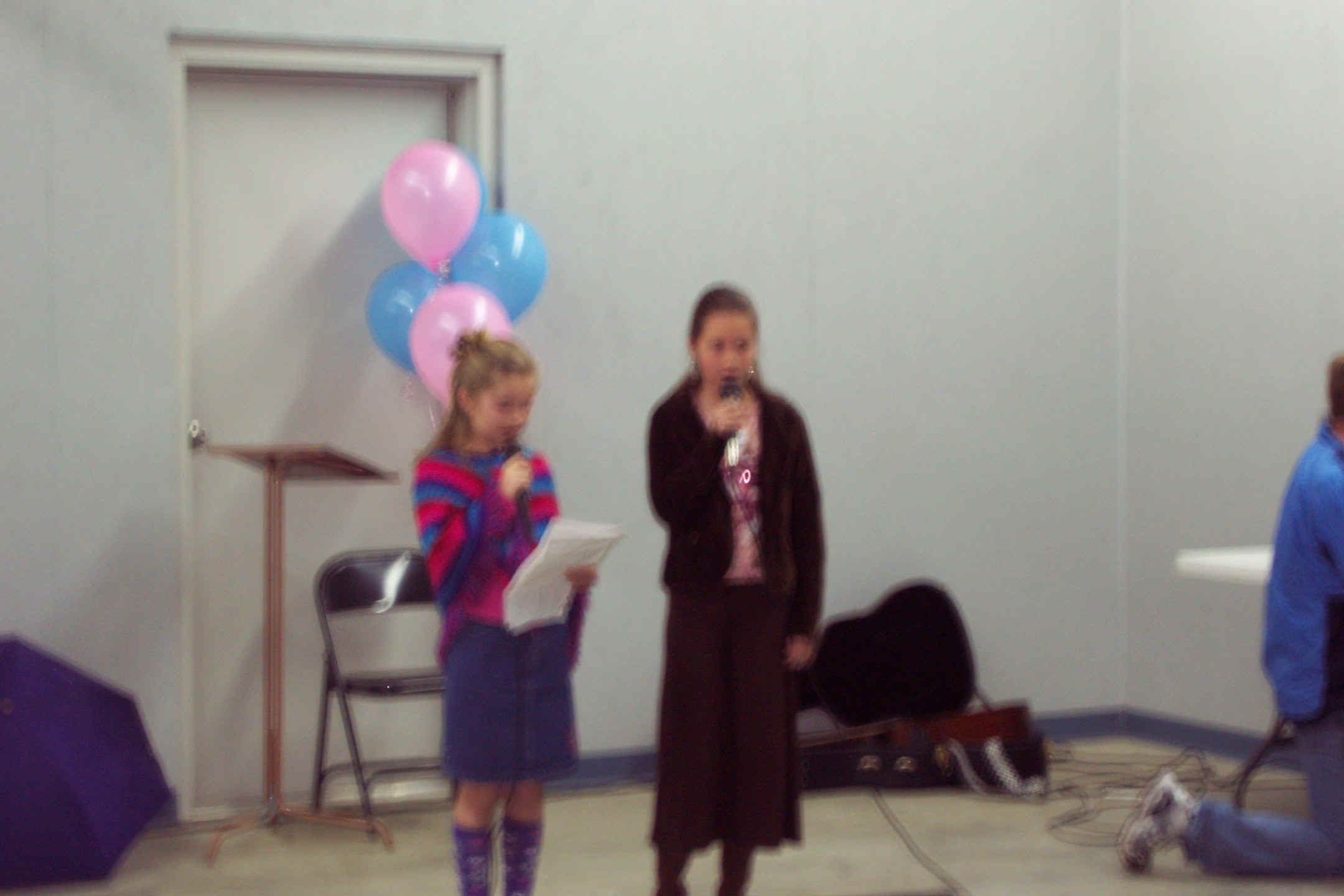 Brad sings" 2 boys, 3 girls" Natalie and Noel, singing sisters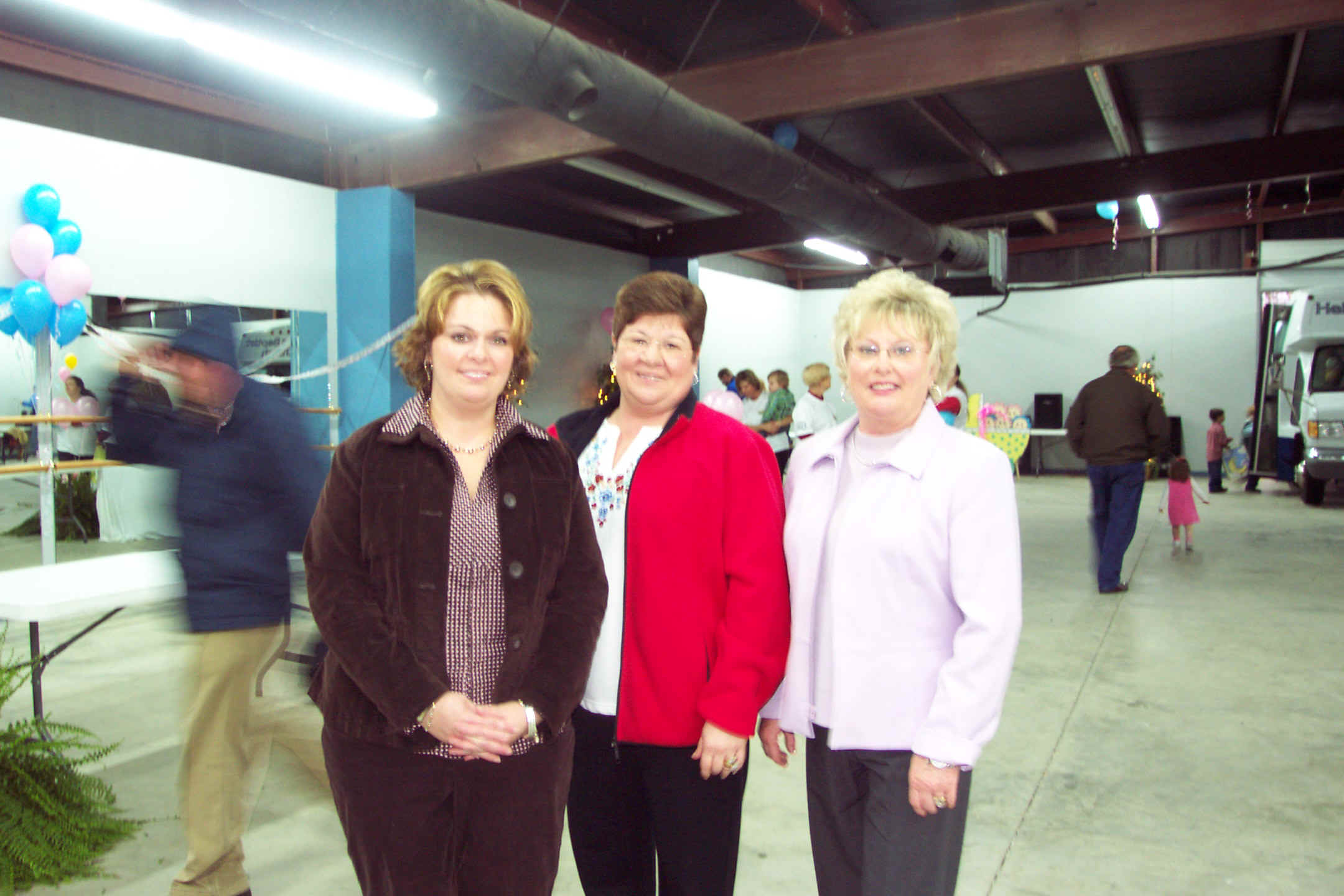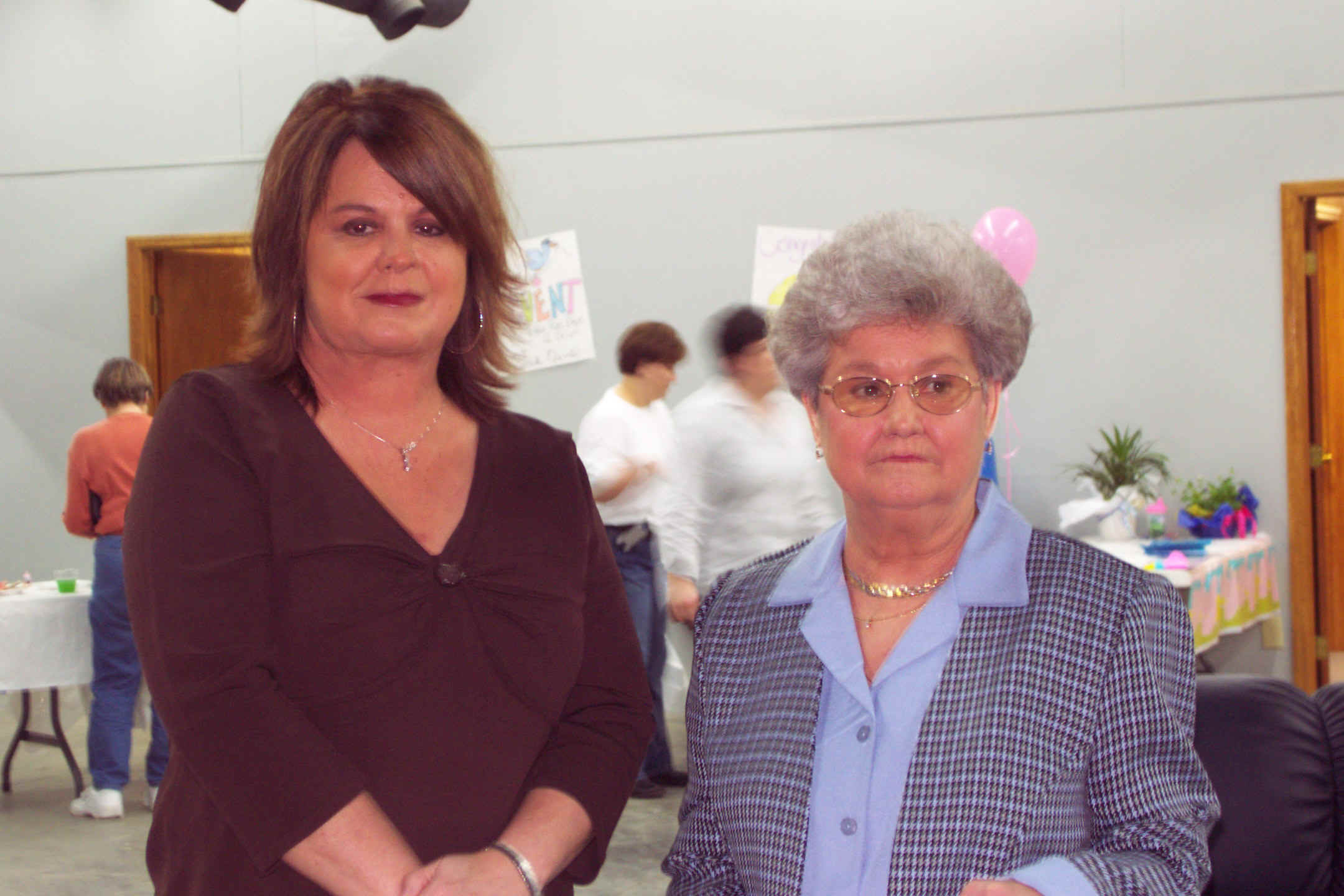 Kory's Klan Kaydee's Kin
Mommy Kaydee watches from home!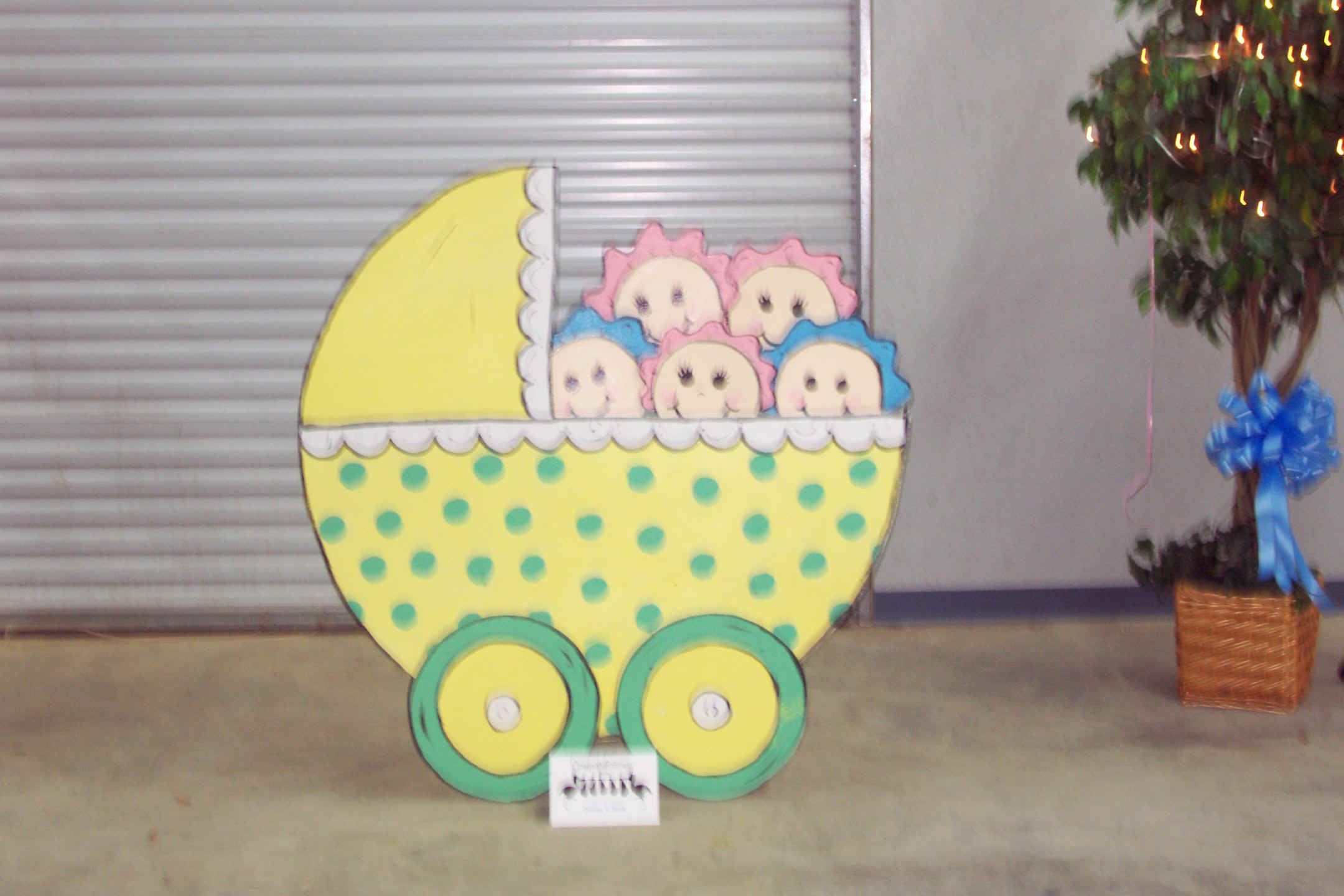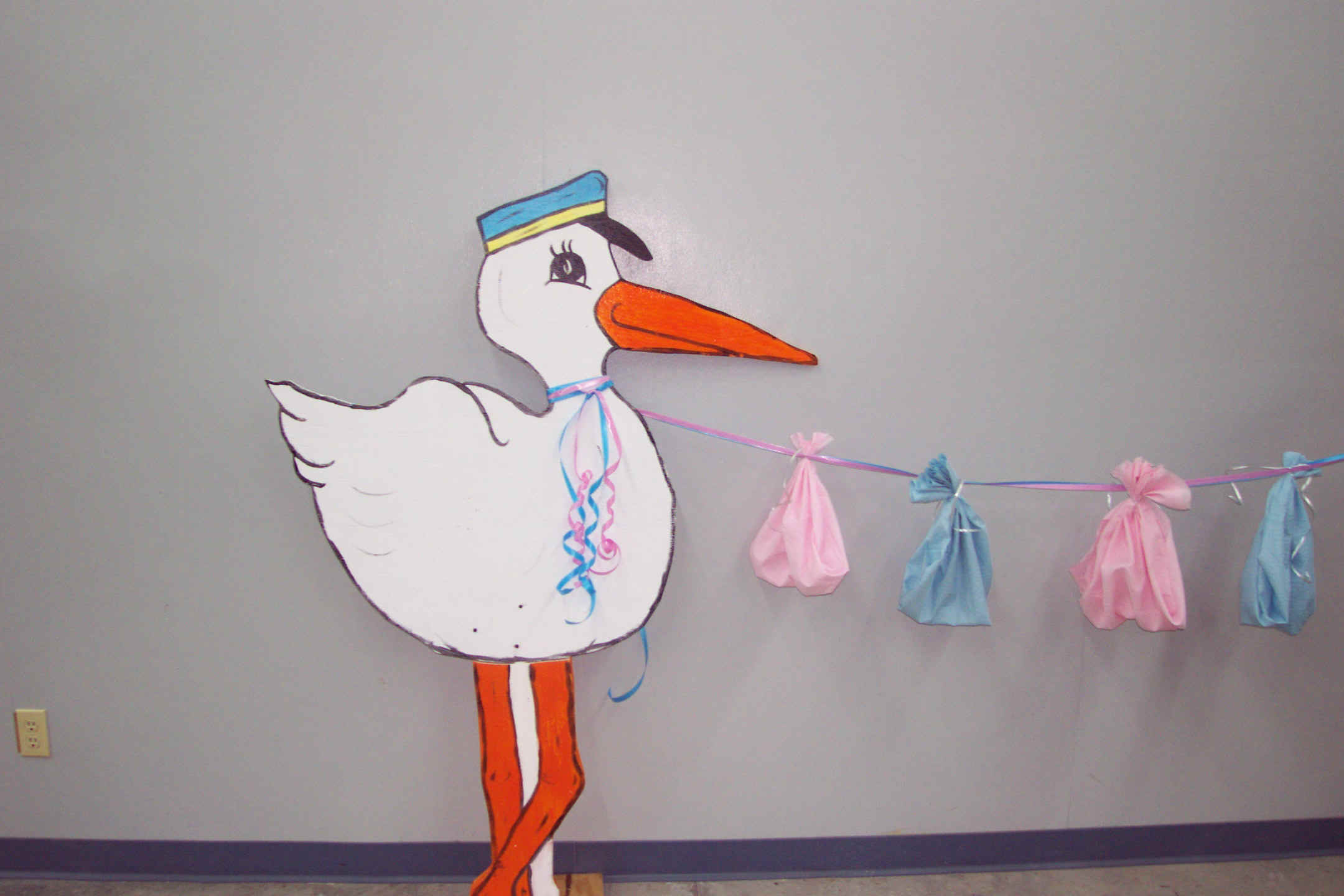 5K Inspired Artwork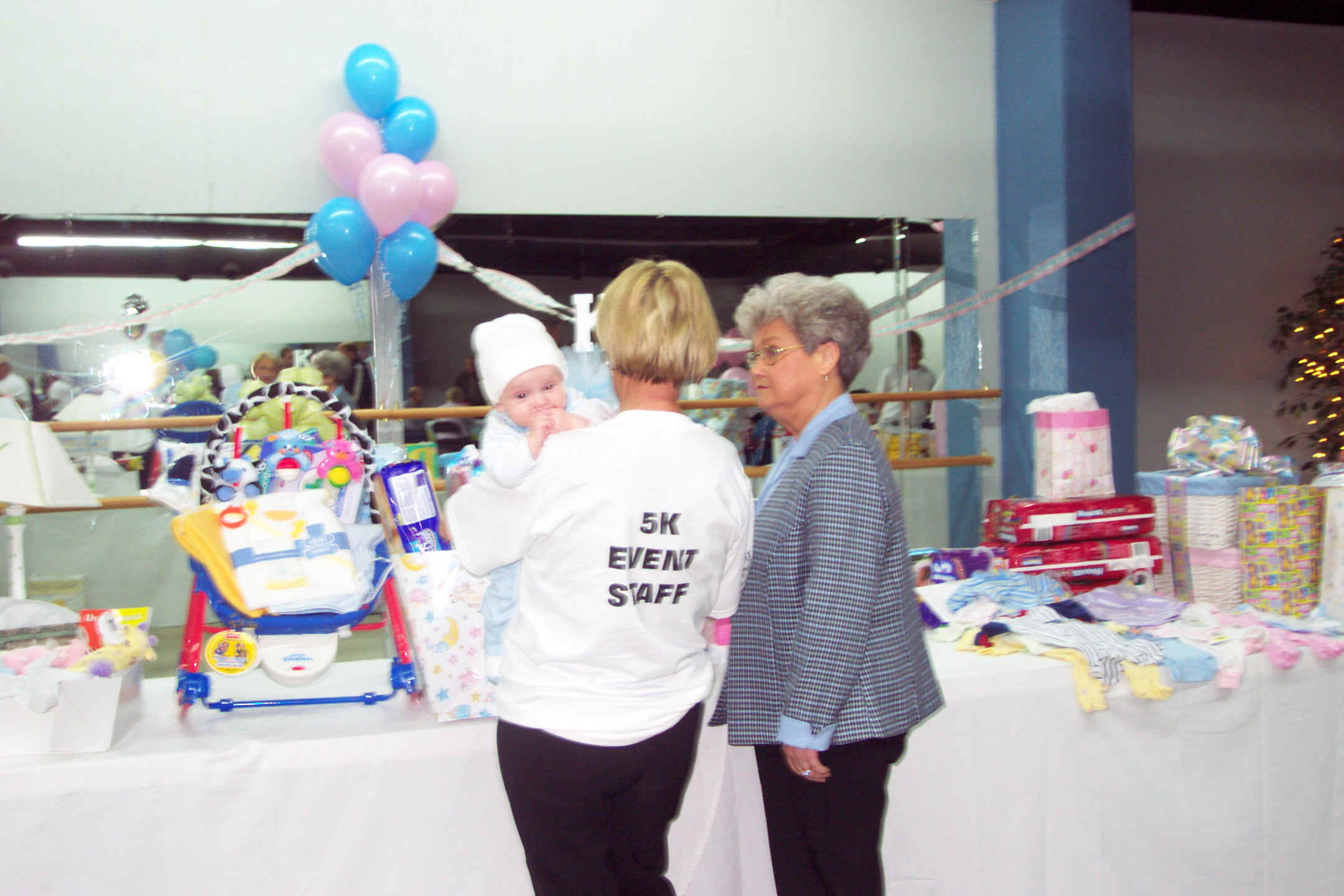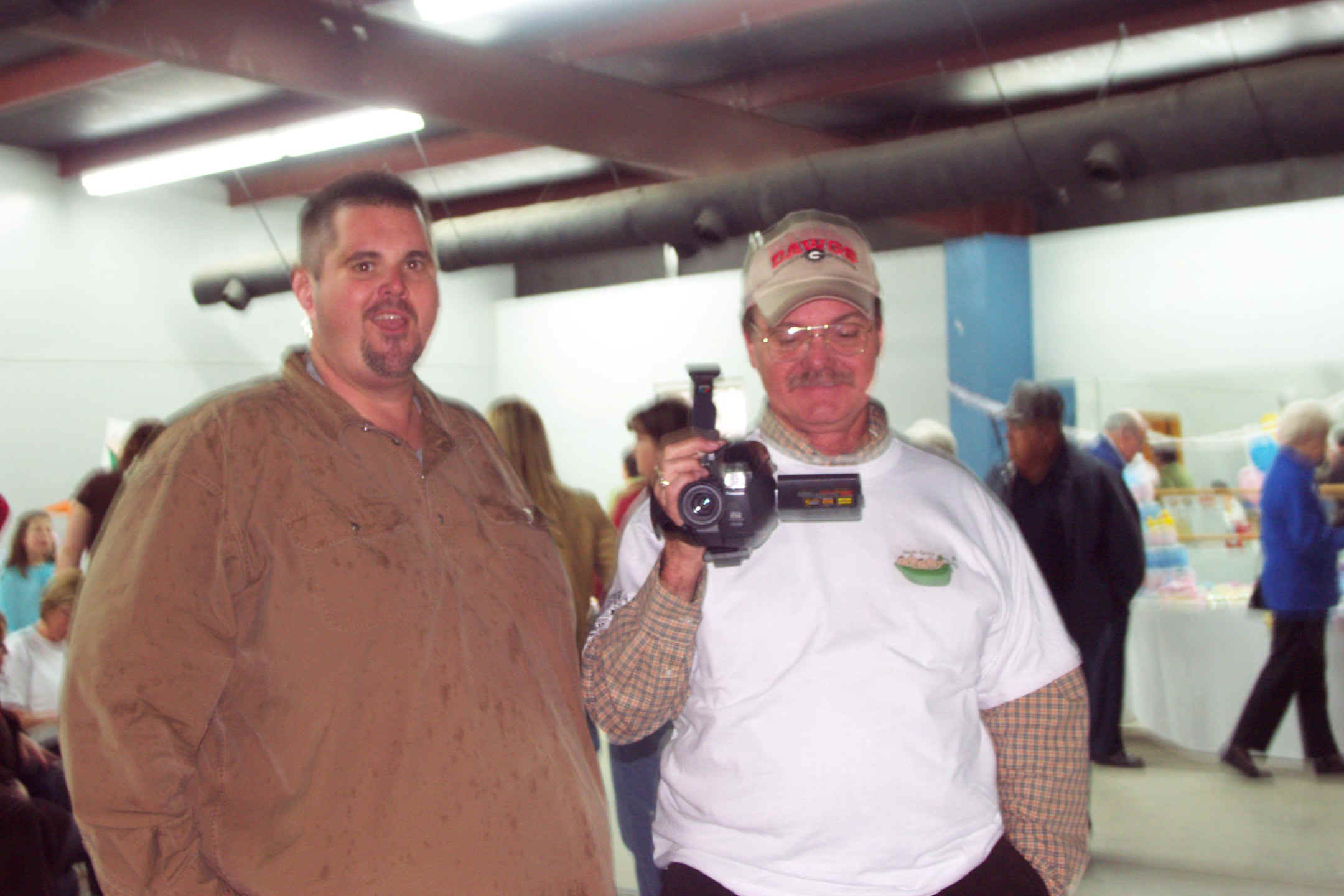 "Look at all this stuff!" Mike and Johnny, 5K Event Staff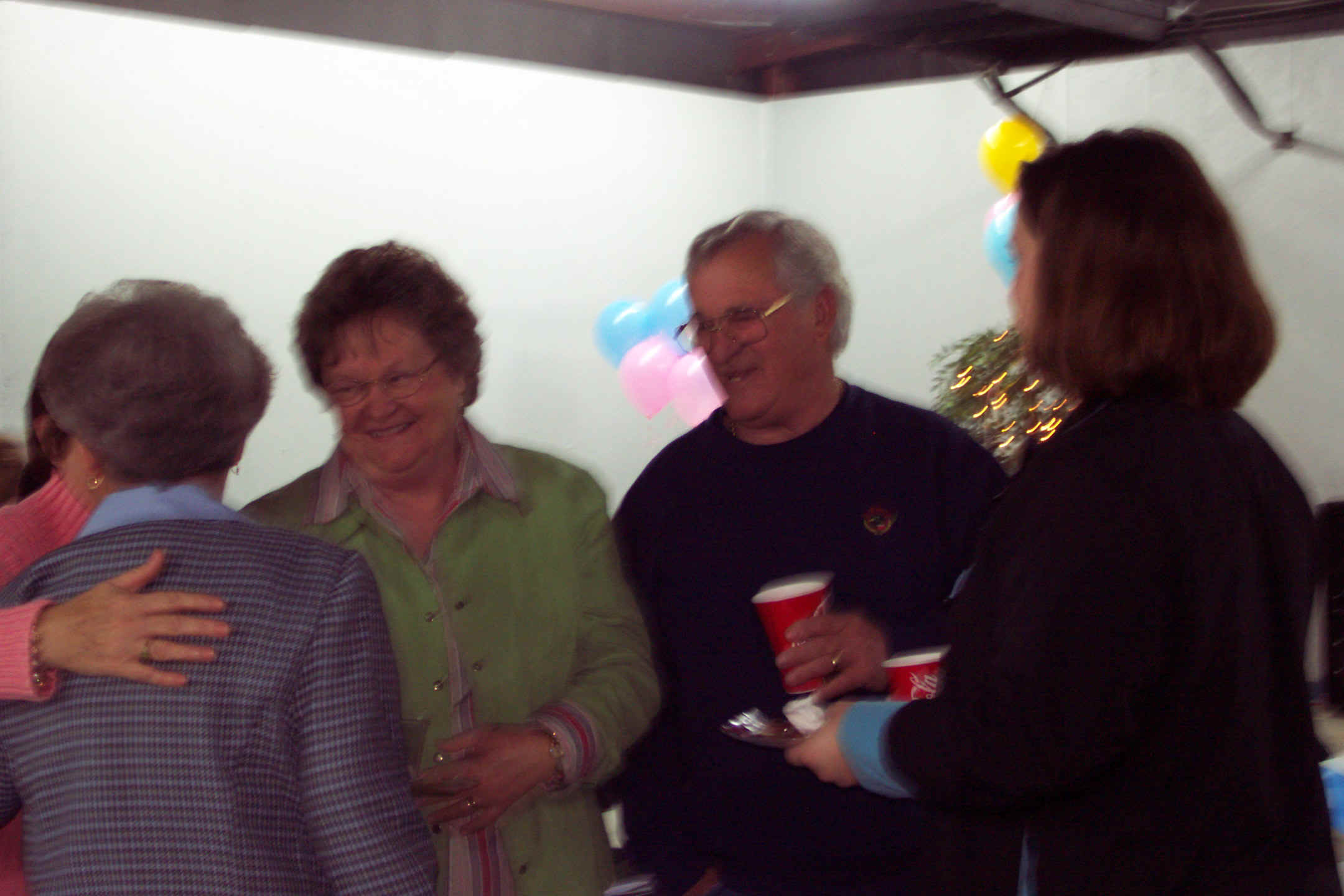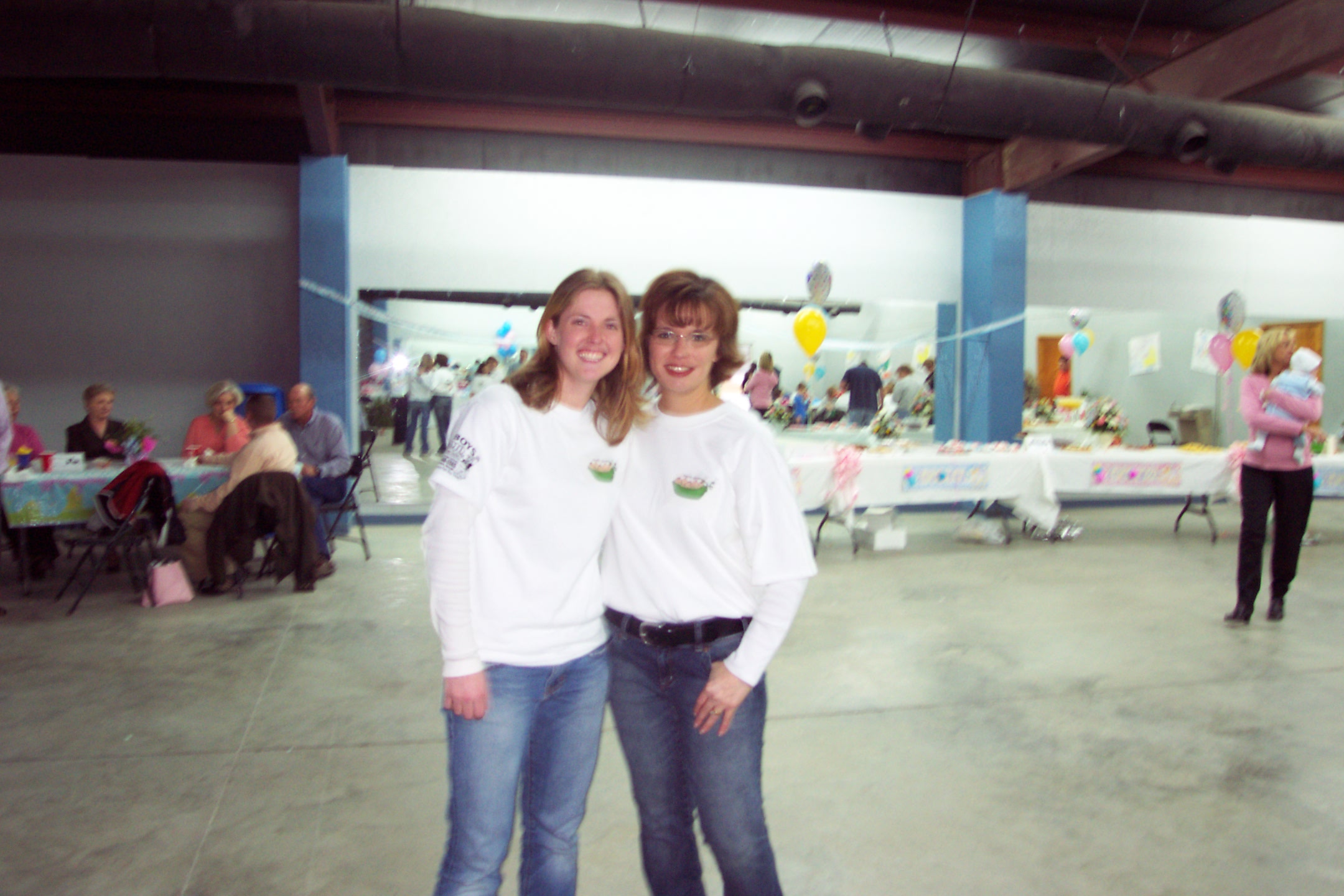 "We can't wait!" Sam & Barbie