Here We Grow!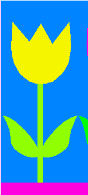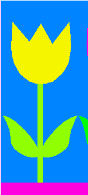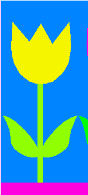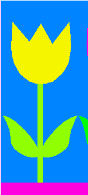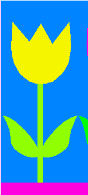 Kaydee, Kaydee, Little Lady,
How does your garden grow?
With prayers, it seems
and pleasant dreams
of 5 little babies,
all in a row!
Meet the 5 K's: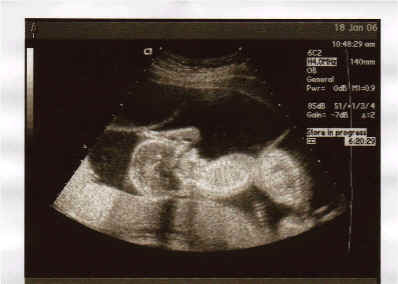 Drama Queen Kennadee!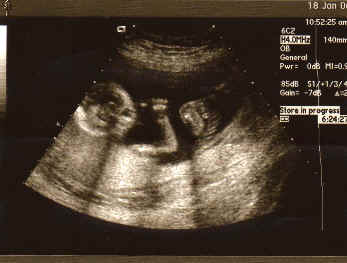 Kooper gives a thumbs up!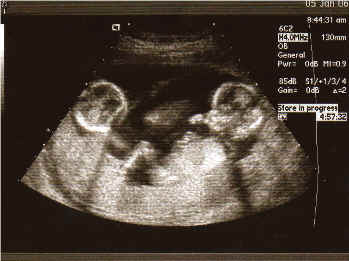 Karlee sucks her thumb!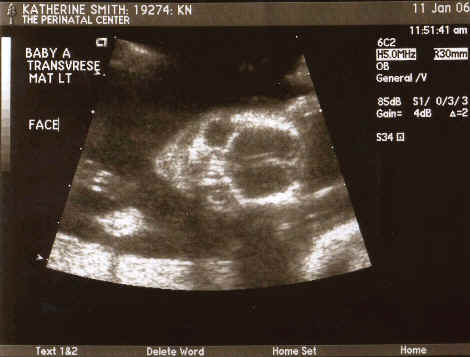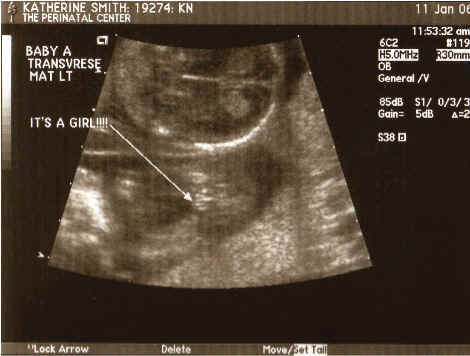 Karlee is "Baby A"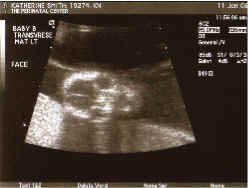 Kaylee is "Baby B"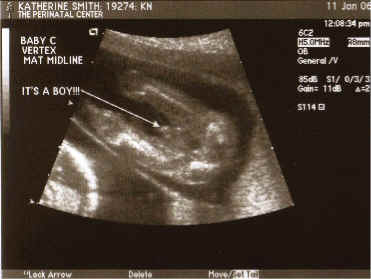 Kolton is "Baby C"
Kennadee is "Baby D" but decided against photos today.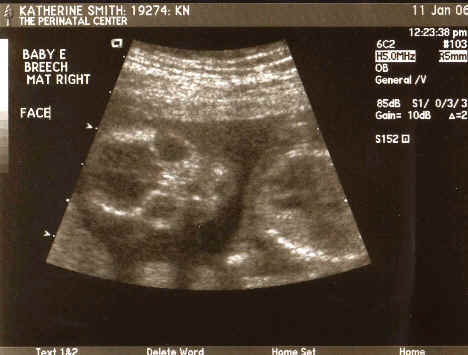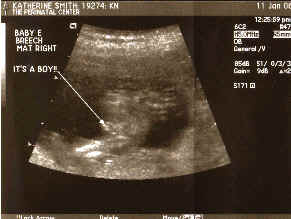 Kooper is "Baby E"
Remembering back when it all began:
The first time...we knew you were five:
5 weeks and 5 days gestation...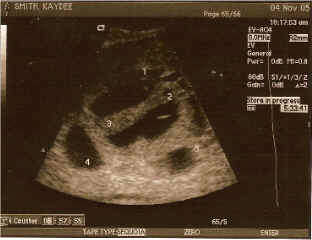 3 weeks later...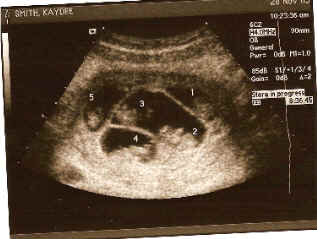 At 9 weeks, we can see that each one is special: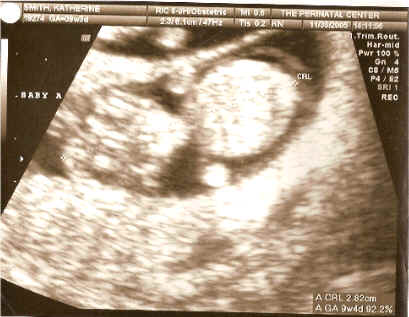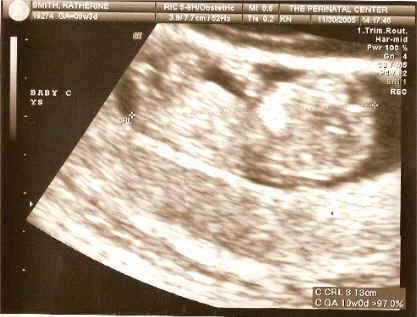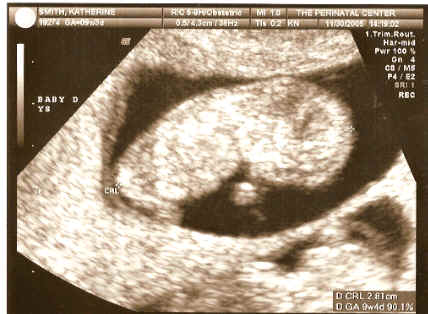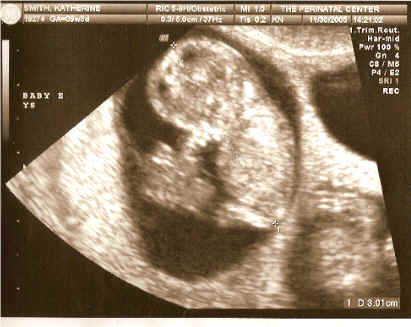 At 12 weeks, you are ready for Christmas and growing strong!