Note: Kaydee and Kory have passed the Prayer Pager on to Randy Yawn, special family friend (and web-editor's daddy!) who is battling brain cancer at this time. Please add him to your prayers and rejoice that Kaylee is doing so much better!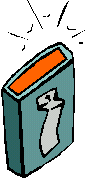 Prayer Pager: Kaydee and Kory have this pager. When you call this number, the pager beeps and lets them know that you are praying for them. This pager is sponsored by Helena Baptist Church.
478-736-0705
1. Dial the number
2. Press "7"
3. Press #
4. Hang up and pray !